Our Mission
Jellybeanstreet is dedicated to giving back to children in need by creating beautiful abstract art from children's finger paintings and re-selling them online to support children's charities.
Looking for that perfect piece of art to hang in your home?
Look no further than your own children!
Introducing Jellybeanstreet – where your child's creativity becomes a work of art! At Jellybeanstreet, we run children's messy play and paint workshops and turn the results into modern works of art by our team of dedicated graphic designers.. Each piece is unique and custom-made, so you can be sure you're getting a truly one-of-a-kind work of art. Hang it in your home as a cherished memory or give it as a gift that will be treasured forever. Either way, Jellybeanstreet is the perfect way to capture and celebrate the creativity of childhood.
All paintings are uploaded onto the Jellybeanstreet online gallery, where corporate collectors and other organisations purchase them to raise money for wonderful children's charities like Make a Wish Australia, Camp Quality and Ronald McDonald House. You can even nominate your own charity.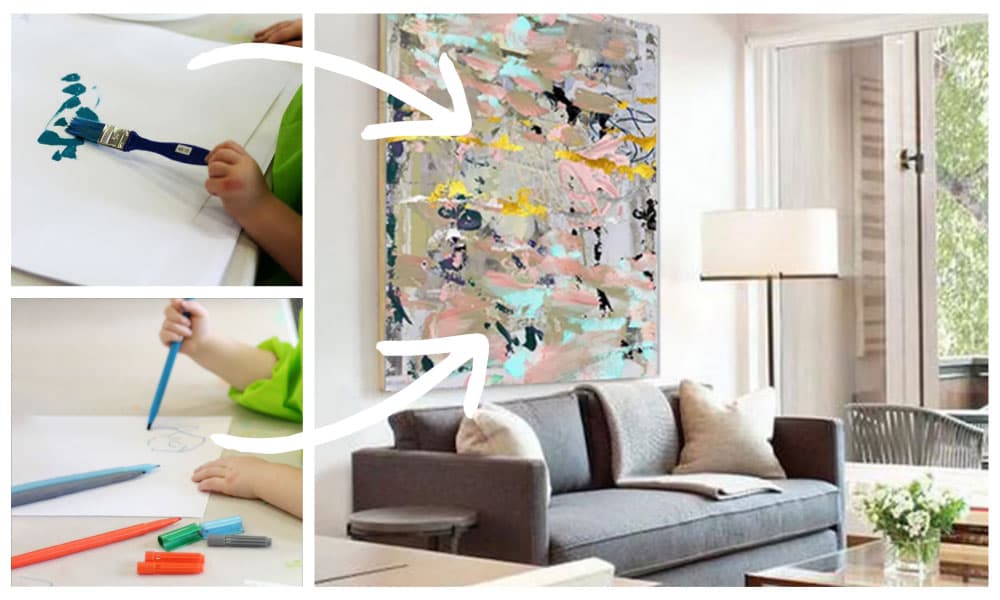 No more bits of paper pinned by magnets to the 'fridge door, curling at the corners and falling to the floor every time someone brushes by. Instead, your child's vivid imagination becomes a stunning piece of wall art to view with pride. Once complete, you can purchase the painting to hang in your home, adding warmth and a true talking point, while keeping your kids' creativity forever young.